Audit Management Software for all
of your management systems

With the Audit Management Software module of the Innolytics® Suite, you can perform audits, internal reviews and inspections with amazing simplicity.
Manage internal audit programs according to standards such as ISO 9001.

Automate inspections, reviews and audits.

Implement tasks efficiently and in an audit-proof manner.
The Audit Management Software module is part of the comprehensive Innolytics® Suite, the world's most easy-to-use solution for integrated management systems.
DIGITAL AUDIT MANAGEMENT SOFTWARE
Innolytics® Audit Management Software is built for organizations looking for a simple, flexible and effective solution. Manage occupational safety, quality controls, process and project reviews, IT security checks, sustainability and environmental audits with one software.
Use case: Conducting supplier audits
As of Jan. 1, 2023, companies headquartered in Germany with 3,000 or more employees (as of Jan. 1, 2024, with 1,000 or more employees) must identify, analyze and assess risks in their supply chain. With Innolytics® Audit Software, you conduct audits in multiple languages and thus across countries.
Smart functions for smart audits
Plan and prepare audits more efficiently
Easily gain an overview of upcoming and completed audits. Simplify coordination between all parties involved. Assign roles and tasks. Create audit questionnaires from templates with just a few clicks.
| | |
| --- | --- |
| | Reduction of preparation time by 40 percent. |
| | |
| --- | --- |
| | Can be applied internationally with live translation of questions and answers. |
Conduct on-site and remote audits more easily
Whether you want to audit on-site, perform remote audits digitally, or combine the both: Innolytics® reduces the time and effort required for on-site and remote auditing by up to 60 percent. Choose between different levels of automation: From manual audit reports to fully automated evaluation and categorization of results.
| | |
| --- | --- |
| | Upload documents, images or videos from remote audits. |
| | |
| --- | --- |
| | Ask specific follow-up questions via the comment and chat function. |
| | |
| --- | --- |
| | Simple assessment functions using the auditor button. |
Evaluate audits automatically
Gain valuable time through clever automation rules. The system makes suggestions that you can adopt or modify – as you need. An integrated scoring system shows how many scores can be achieved in an audit – and how many have actually been achieved.
| | |
| --- | --- |
| | Save up to 80 percent effort in the audit evaluation phase! |
| | |
| --- | --- |
| | The audit software categorizes results and assigns them automatically. |
Overview of selected functions
Conducting internal audits and supplier audits

Integrated templates (e.g. ISO 9001)

Manual and automated evaluations

Chat function for audit teams

Automatic categorization of audit results

Upload of images and videos
Release and confirmation workflow

Multilingualism / Live Translate

Audit-proof documentation

Compliant with ISO 19011 and ISO 9001
Innolytics® Audit Management Software: Use cases from our customers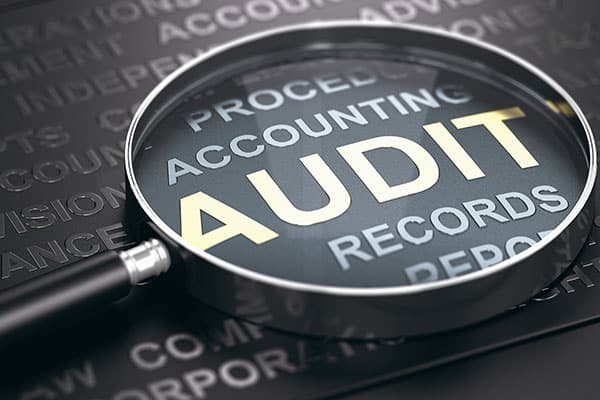 Process and product audits according to ISO 9001
Are processes being followed? Do they deliver the defined and desired results? Where is there potential for optimization? With Innolytics® Audit Software you can identify, evaluate and implement risks as well as opportunities for improvement. As a building block of an integrated management system, you can immediately transfer results into your risk management or continuous improvement process.
Safety checks and inspections
Whether risk assessments in the area of occupational safety or the regular inspection of particularly critical facilities: Innolytics® Audit Software makes it possible to perform safety audits and inspections quickly and easily. Gain an overview, document results in an audit-proof manner, transfer measures into your risk, safety or occupational health management.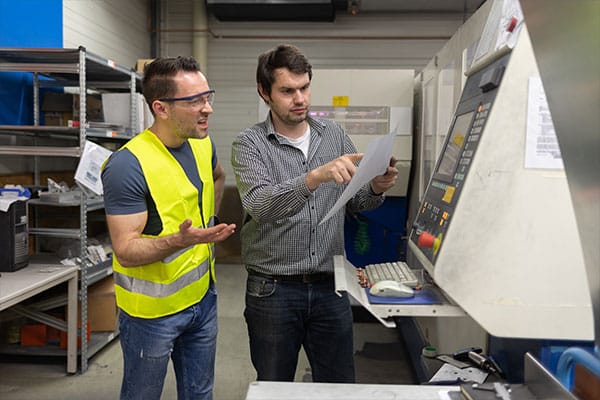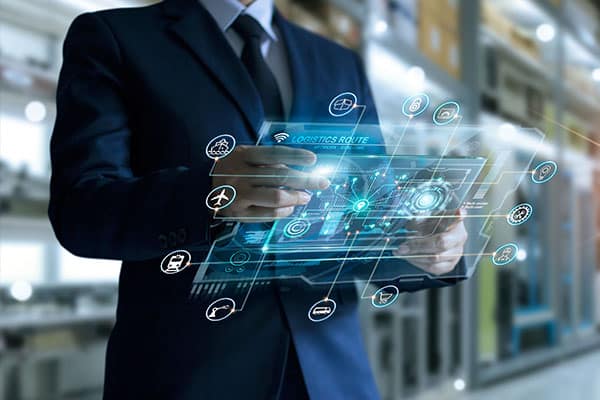 Digital supplier audits
As of Jan. 1, 2023, companies in Germany will have to implement the provisions of the Supply Chain Due Diligence Act. With the help of digital supplier audits, these can be carried out appropriately and effectively – as required by law. Through remote audits with multilingual questionnaires and a free-text interview module where answers and follow-up questions are automatically translated into multiple languages.
Sustainability and environmental audits
In view of stricter climate targets, sustainability and environmental audits will become drastically more important in the coming years. Check the extent to which you implement criteria of standards such as ISO 14001, ISO 26000 or the German Sustainability Code. Verify compliance with environmental standards. Identify opportunities for improvement that you can publish in your sustainability report.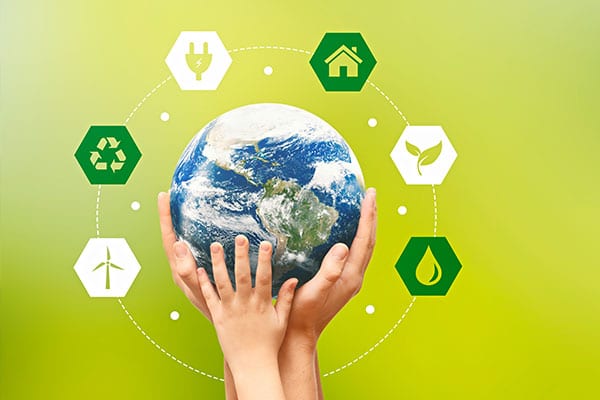 Information security audits according to ISO 27001
To what extent are information security requirements implemented in individual areas? Check the handling of sensitive information, data protection requirements and IT security regulations in your teams and employees working in home offices. The Innolytics® Audit Software allows the documentation of on-site audits and the execution of remote audits.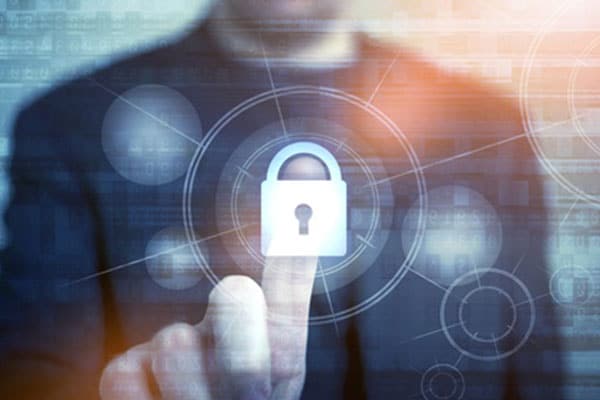 For 80 percent of all Innolytics® customers, investments return in less than six months. You are a small company or want to use the software with a few users at first? Choose the STARTER package. You want to use Innolytics® with more users or internationally? Choose PROFESSIONAL or ENTERPRISE.
Frequently Asked Questions about Innolytics® Audit Management Software
What are the benefits of an audit management software? Why do companies use them? In our FAQ you will find answers to the most frequently asked questions.