More than 250k users in 20 countries!
ISPO OPEN INNOVATION Platform
Innolytics AG has been an official partner of ISPO, the leading international trade fair for sports, since 1 September 2016. On the Open Innovation Platform, more than 25,000 users develop products and services together with companies and consumers in the sports sector. Five companies launched projects there in the first month after the platform was put into operation. Innolytics AG's range of services extends from campaign development and moderation to the creation of creative content – such as web animations – to explain complex new products.
S-Bahn Mitteldeutschand: innovative customer dialogue – platform for discussing opportunities for improvement
The S-Bahn Central Germany is the most modern local transport network in Germany. It was put into operation on 15 December 2013, and the network is around 430 kilometres long. To improve the service, S-Bahn Mitteldeutschland works with a community platform of Innolytics AG. Together with Innolytics AG, campaign themes were designed, customer contact was planned, and the platform was successfully set up. Innolytics AG will also moderate the campaign from 12 September to 21 October 2016.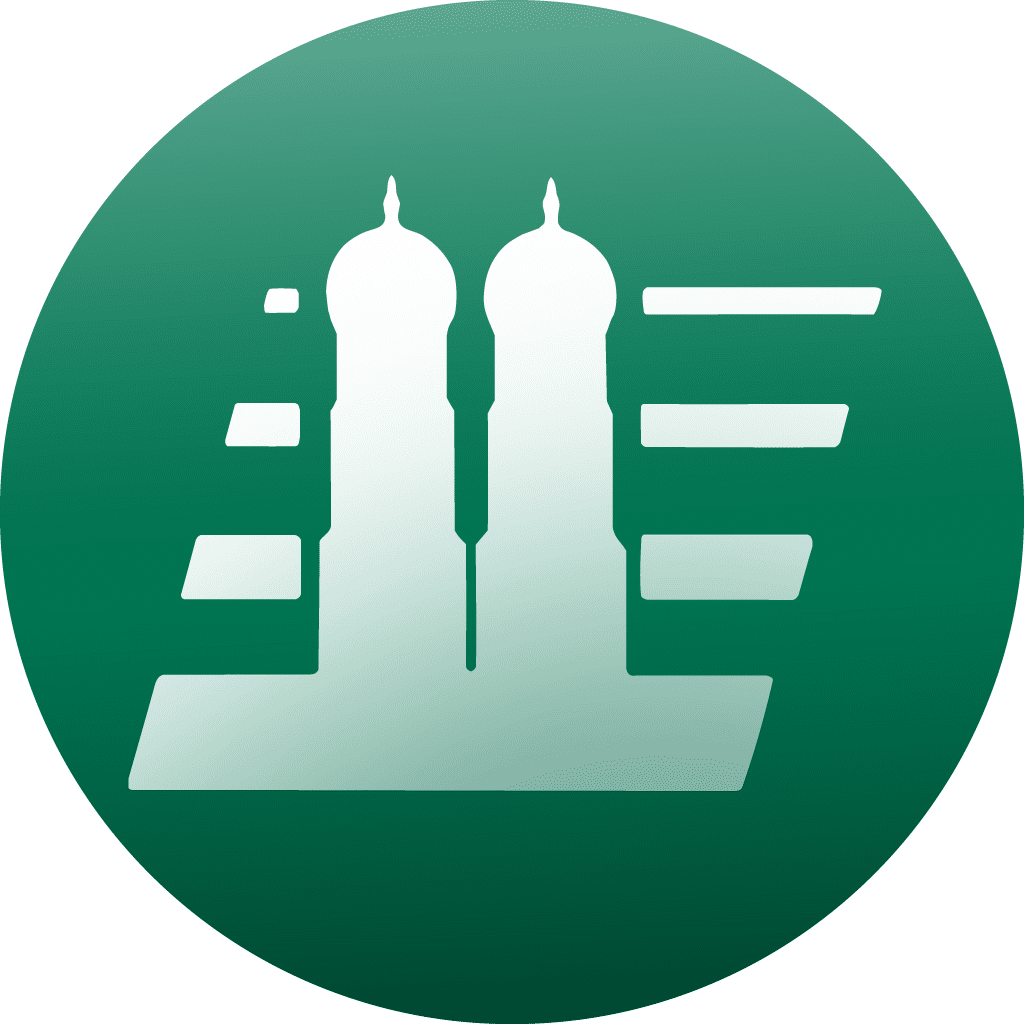 LV1871: Internal ideas platform
Since summer 2016, Munich-based company LV1871 has put an Innolytics community platform into operation to improve internal idea and innovation management. Employees from all departments have since had the opportunity to enter, evaluate, and comment on new ideas. The user data of the platform is synchronised daily with the existing systems of the LV1871 via an interface. By means of a so-called "single sign-on", every employee who logs on to the LV1871's internal intranet is automatically logged on to the innovation platform.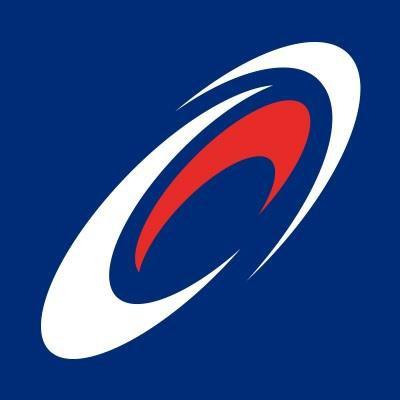 Mainova Solar Competition
More than 2,350 registered users within one week! Innolytics® supports the Mainova Solar Competition through the Innolytics® Open Innovation Platform: With the Mainova Solar Competition, the energy provider reached schools and daycare centers as well as sports, carnival and music clubs with a children's and youth department. The task for the ideas competition: Users should submit a unique concept for a sustainable energy supply. The result: almost 130,000 page views, more than 2,000 votes and 400 comments. "We are extremely positively surprised by the response to our solar competition," says Mainova board member Norbert Breidenbach. "We had never expected so many great, elaborately designed entries."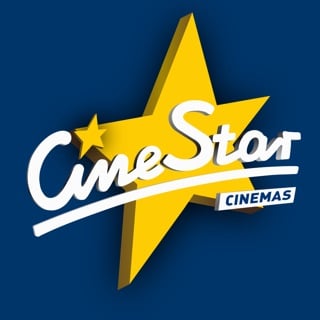 CineStar: Networking of theatre directors at the different locations
Augsburg, Bamberg, Dortmund or Emden – with 67 cinemas at 56 locations, the CineStar group is Germany's largest cinema chain. In order to exchange experiences and develop new ideas, the 2016 CineStar Group networked its theatre directors via a community platform of Innolytics AG. The question: What new merchandising articles could theatre directors devise? For four weeks, managers gathered and discussed innovative approaches at the various locations.Augsburg, Bamberg, Dortmund or Emden – with 67 cinemas at 56 locations, the CineStar group is Germany's largest cinema chain. In order to exchange experiences and develop new ideas, the 2016 CineStar Group networked its theatre directors via a community platform of Innolytics AG. The question: What new merchandising articles could theatre directors devise? For four weeks, managers gathered and discussed innovative approaches at the various locations.
GlaxoSmithKline: Ideas competition for the toothbrush of the future
Dr. Best is one of the best-known toothbrush brands in Germany. But even a brand with tradition must constantly evolve. GlaxoSmithKline used the platform and expertise of Innolytics AG for the idea competition 2016. Within four weeks, almost 100 ideas for new functions, innovative design, and unusual accessories were developed.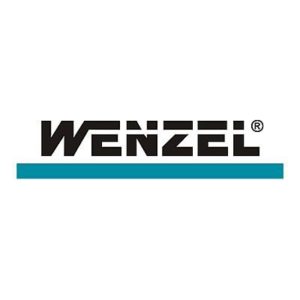 Wenzel Group: Internal ideas competition
330 users, 111 ideas within a few weeks. For the internal innovation competition 2016, the medium-sized manufacturer of measuring instruments used the platform and know-how of Innolytics AG. Employees were able to submit ideas and suggestions on topics such as "internal processes", "our image", "products" and "services". The proposals were evaluated by an internal jury.

What new needs arise from digital markets? Which transformations and upheavals are to be expected through disruptive innovations? These questions cannot be answered by conventional market research. Innolytics® has therefore supported Vodafone Germany from 2012 to 2014 in setting up the Vodafone Innovation Park – a laboratory for the future of digital business models. The consulting services included strategy development, development and implementation of a communication strategy (reorientation and revision of the website, writing articles, etc.), approaching potential partners, conception of the topics for the first programme, as well as implementation of the programme in general.

Customer Insights for innovative ready meals
With the help of Innolytics, Nestlé Germany has developed new concepts for ready meals for the Maggi brand. Nearly 200 "lead customers" were invited to develop new offerings, together with product developers and experts from the Group. The resultant 100 visualized ideas flowed as insights into a two-day product development workshop.

Degussa-Bank develops concepts for the bank of the future
Degussa Bank GmbH, which specializes in worksite banking, carried out a 6-month open innovation project with the idea experts in order to design the "Bank of the Future". The innovation project started with a completely new idea competition. Customers and employees of Degussa Bank were able to contribute, discuss, and further develop their ideas using an online ideas platform. The insights gained were then incorporated into product, service, and brand development.

Innolytics® analysis on four different continents
Wacker Chemie's Construction Polymers business unit analyzes the innovation capability of seven different sites
What kind of innovation are the different sites of the Construction Polymers business unit focused on? What are the individual strengths of the teams in Germany, India, China, South America and North America? And what concrete measures can the business unit take to increase its innovative capacity? To answer these questions, 150 employees of the Construction Polymers business unit at seven sites worldwide were interviewed. The results of the survey were presented in an executive workshop as a basis for the development of a future strategy.
"It is exciting to see how much our innovation culture at the various international sites differs from one another," says Dr. Christoph Riemer, head of the Construction Polymers business unit. "We have been able to develop very individual approaches for the different countries in order to further increase our innovative capacity in the regions."
The Wacker Polymers Business Unit offers customers a technologically leading portfolio of polymer binders and additives combined with individual services. The Construction Chemicals business unit is part of Wacker Polymers.
"Cooperation projects with our customers are one of the great strengths in innovation," said Riemer. "The analysis has shown us what hidden innovation potential we have and how we can tap it. It helped us a lot in the development of our new strategy."

Analysis of the innovation culture of one of the world's largest private label producers
How can we drive innovation more effectively? What strengths can we build on? And what hidden obstacles to innovation should we remove? To answer these questions, Innolytics AG analysed the innovation culture of 18 companies in the M-industry (Migros Group) with the help of the Innolytics® tool. With over 20,000 high-quality food and non-food products, the industrial group is one of the world's largest producers of private label products.
The management boards of companies and segments were surveyed via an online tool, while the survey was extended to the second and third management levels in a number of companies. "The evaluation gave us a deep insight into the innovation culture of our companies and segments," says Walter Huber, Group CEO of the M-Industry. "It was an important basis for the development of our innovation strategy."
The analysis was carried out prior to an international management conference in the Swiss mountain town of Saas Fee. Both the questionnaires and the evaluation were available in German, French and English.
Innolytics® is the further development of the Corporate Creativity Index, which was developed in 2011 by the ideologues, a sister company of Innolytics AG, for the study "Success Factor Innovation Culture". Benchmarking values from 13 sectors are used to first analyse the kind of innovations a company or business unit is focused on. The orientation of the innovation culture is aligned with a company's innovation strategy. This deep insight into a company's innovation culture reveals the strengths that give a company competitive advantages in the innovation process. And it makes it possible to identify obstacles which are slowing down and complicating innovation processes. Assignment to innovation types allows a forecast of future innovation performance.
"Innolytics® is an excellent tool for developing sustainable innovation strategies," says Huber. "The analysis has made significant progress."
The analysis tool is based on a scientifically sound evaluation of almost 300 international studies. It was developed by the idea experts in close cooperation with the Chair of Strategic Management at the Leipzig University of Applied Sciences (HHL). The analysis is based on a multi-layered questionnaire, which is adapted to the various hierarchy levels and in which almost 40 different items are queried. Innolytics® has meanwhile been used by companies such as Thomas Cook AG, DHL, Vodafone and BSH.

Bosch and Siemens Household Appliances Analyze Culture of Innovation
How can we set the course for growth together? More than 200 employees of BSH Bosch und Siemens Hausgeräte GmbH have investigated these and other questions with the Corporate Creativity Index of Ideology, the sister company of Innolytics AG. With the help of an online tool, BSH's innovation culture was analysed at a total of eight German locations.
"There are now a number of methods that companies use to try to open up the topic of innovation," says Thomas Garbe, Director Corporate Technology – Innovation and Technology Management. "By working together with the ideologues, we have been able to identify important parameters for further promoting our culture of innovation and value creation at our sites. We were convinced by the idea scientists' approach."
The Corporate Creativity Index provides an overview of the company's innovation culture. Managers and employees from various departments answer a comprehensive list of questions. The tool makes it possible to measure and compare the culture of innovation in the respective areas. Fields of action can be identified and recommendations made. Innolytics® is the further development of the Corporate Creativity Index.
With sales of around EUR 9.6 billion in 2011, and over 45,000 employees, BSH Bosch und Siemens Hausgeräte GmbH is one of the world's leading companies in the household appliance industry. BSH produces in 42 factories and is represented by around 70 companies in 49 countries. She is currently one of the top 10 patent applicants in Germany
Innolytics® was founded in 2016 by a merger of the companies Ideeologen (Ideation and Innovation Development) and Innolytics (Innovation Analysis). Below you will find a selected list of reference projects in the fields of activity at that time.

Otto
Development of digital catalogue formats for the distribution of the future

Nestlé
Finding ideas for innovative POS marketing campaigns

RWE
Development of new offers and services for RWE Distribution AG

Siemens
Innocamp® for the development of B2B marketing strategies

Volkswagen
Development of innovative vehicle concepts for the automobile of the future

Hobart
Innovation workshop to develop new features for dishwashers

Bärenmarke
Innocamp® for the development of new dairy products and marketing strategies

Commerzbank
Finding ideas for new services and customer offers

Thales
Innovation training for more than 100 executives