What is Key success factors for process improvement?
A Brief Description About Key Success factors for process improvement

In many companies, process improvement is also referred to as organizational innovation and is managed via a continuous improvement process (CIP) or the idea management. Many companies have the role of a CIP manager established for this purpose.
Process improvement follows the logic of the so-called PDCA cycle, one of the principles of quality management according to ISO 9001. The steps "Plan-Do-Check-Act" describe the four phases of process improvement. The PDCA cycle is not mandatory, but has proven to be a good methodology. In this article you will learn what role process improvement plays within companies and organizations and how you can involve employees in the process.
In our free e-book "Create Outstanding Organizations" you will learn how to win and successfully implement employee ideas for process improvement.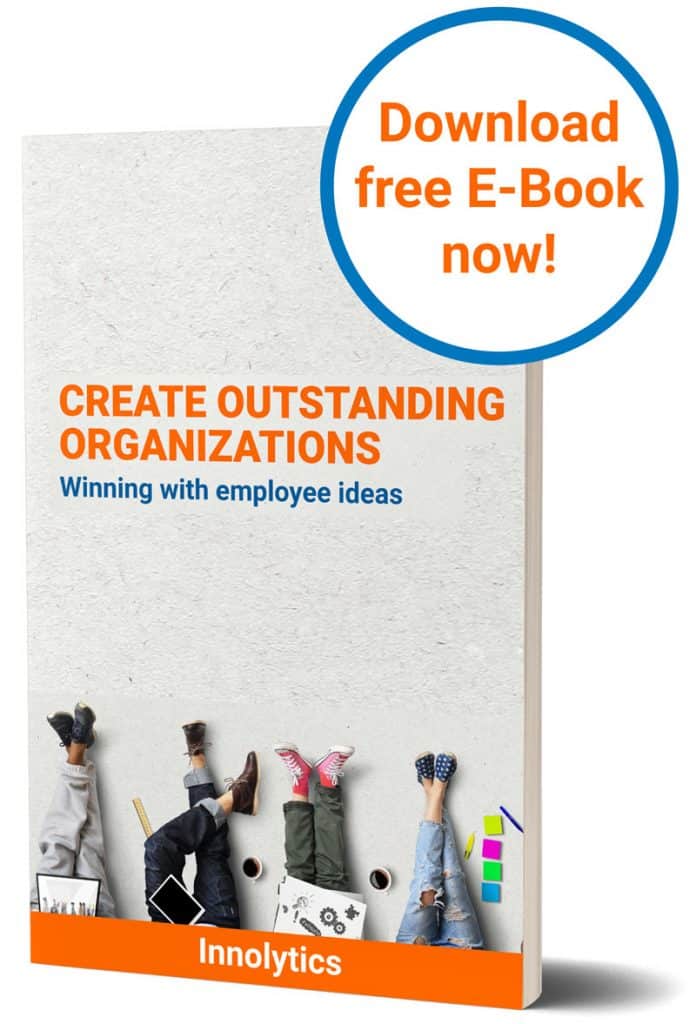 Process improvement is the systematic optimization of workflows and business processes within companies and organizations.
Objectives of Process Improvement
Process improvement follows the guiding principle of the ISO 9001 standard, according to which companies should permanently improve their processes and procedures. The aim is to avoid inefficiencies, to reduce administrative costs, to increase customer orientation, to guarantee a high quality of products and services and to promote business innovation as a distinguishing feature in competition.
The basis of process optimization is the identification and specification of the most important internal workflows and processes. Until 2015, the quality handbook was the vehicle for this, but in practice it has often proved too complex and impracticable for small and medium-sized enterprises. The ISO 9001:2015 standard therefore makes no explicit specifications about the way in which processes in companies are documented and optimized.
Tools such as Innolytics® idea management software and continuous improvement software support companies in process improvement. The software helps enterprises and organizations to achieve their goals – higher efficiency, higher customer orientation, higher innovation capability, lower costs.
Key Success Factors of Process Improvement
There are numerous methods of process improvement, for example the Ishikawa diagram – also called cause-and-effect diagram, the continuous improvement process (CIP), Six Sigma or Kaizen. All these methods are essentially based on similar key success factors.
Process improvement takes place in different stages: from process analysis and identification of weak points to idea generation, implementation and success control. Although the ISO 9001:2015 standard does not specify a standardized procedure for process optimization, these five key success factors have proven themselves in practice.
Key Success Factor 1: Performing process analyses
In a process analysis, the various building blocks and stages of a process are systematically evaluated to identify weak points and opportunities for improvement. For process improvement it is important to understand the relationships between the different building blocks of a process. This is the prerequisite for identifying possible correlations. A process analysis prevents the improvement of one process component from having a negative impact on the efficiency of another.
The aim of the process analysis is to identify weak points that become potential opportunities and fields of action for process improvement. A continuous improvement software supports companies in achieving this goal. The result is a list of efficiency challenges that prevent the highly efficient functioning of a process. These fields of action for process improvement lead to an increase in efficiency (better quality, fast throughput times, lower costs, etc.) once this process has been successfully completed.
Key Success Factor 2: Prioritize fields of action for process improvement
Once processes have been analyzed and fields of action derived, they need to be evaluated. For this purpose, the fields of action are first described in a standardized way. Each field of action is given a title and a brief description. In addition, the underlying problems and their effects are described. A measurable parameter is defined which has to be improved. The measured parameters can be either qualitative or quantitative:
In the area of production, for example, it can be the number of defective products or the duration of changeover times for production systems.
In the Human Resources area, it can be the processing time for applications, the number of participants in advanced training courses or the duration of the preparation of personnel reviews.
In idea management and innovation management, this can be the number of newly submitted ideas, the average evaluation of the newly submitted employee ideas, the processing time from submission to successful implementation, etc.
However, a measured parameter can also be the employees' subjective satisfaction with a process: comprehensibility of the process, transparency and usefulness.
After the fields of action have been described and metrics defined, they are evaluated by internal teams of experts. On the basis of the evaluation, it is later decided which processes will be improved with higher and which with a lower priority. The evaluation criteria include:
Need for improvement: How important is it to improve a certain process in the specific field of action?
Usefulness: How great would be the economic benefit of a successful process improvement?
Urgency: How urgent is process improvement? Is fast action necessary?
With the Innolytics® software for continuous improvement, fields of action for process improvement can be assessed quickly and easily.
Key Success Factor 3: Think of process improvement as a creative challenge
An important success principle of process improvement is to develop concrete ideas to address the weaknesses and areas for action that have been given the highest priority. The basic question is: Which ideas and proposed solutions can optimize a process in the best possible way? Idea generation can take place using creativity techniques in an innovation workshop or by using idea management software and innovation management software. The aim is to stimulate the creativity of employees in order to generate the best possible solution for process improvement. Examples of key questions are:
How do you digitize one step completely to make the entire process more effective?
How do you integrate process steps to make the overall process more effective?
How do you prioritize individual steps and change the order to make the overall process more effective?
How do you automate individual steps to make the overall process more effective?
How do you make steps transparent for all employees so that the overall process becomes more effective?
How do you swap steps or partial steps against each other and thus make the overall process more effective?
Following ideation an idea evaluation takes place. Ideas will be evaluated according to their potential for real improvement. An evaluation of the efforts in comparison to the benefits is also carried out. The Innolytics® Continuous Improvement Software provides a tool for idea analysis. Ideas can be systematically evaluated. The best ideas and suggestions can be filtered out.
Key Success Factor 4: Structured implementation of proposals for process improvement
Once a decision has been made on the best solutions for process improvement, a roadmap is drawn up. Responsibilities for implementation are assigned. In addition, distinct milestones are defined at which certain intermediate objectives are reached. Typical milestones are:
Technical implementation of the solution: Depending on the type of process improvement – within a production process, the optimization of a digital process, an existing internal process, the improvement of a process involving external parties (e.g. customers) – the solution is initially implemented by using simple technical capabilities. Sometimes it is advisable to first create a prototype so that the solution is visible.
Testing the solution in a prototypical environment: If it is possible, a solution can first be tested in a selected area (e.g. in parts of a production line) for a limited time. The aim is to test the acceptance of the process improvement by employees and affected parties (e.g. customers).
Solution adaptation: The findings from the prototype test phase are incorporated into the solution.
Final implementation and roll-out: The solution developed for process improvement is generally introduced. It replaces the existing one.
The prototypical approach is particularly recommended for process improvements that have a greater impact. For example, when it comes to optimizing processes through the use of digital technologies, a change can affect several departments of a company. Conflicts can also arise with the way customers work. These can be identified and resolved in the prototype phase. Small process improvements that can be implemented with limited effort and impact can be implemented without the prototype phase.
Key Success Factor 5: Performance Monitoring
The key to process improvement is to measure success. After the process optimization has been introduced, the key figures defined at the beginning are compared with the previously existing values. The success of a process improvement can be seen, for example, in short processing times, faster throughput times, higher productivity of individual employees, increased customer satisfaction, etc.
Software to simplify process improvement
The Innolytics® Continuous Improvement Software enables companies to perform process improvements quickly, easily and transparently. This is achieved by different add-ons that can be activated in the software. This makes the CIP software a perfect tool for process improvement.