What is Radical Innovation?
A brief explanation and introduction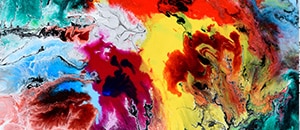 Radical innovation is an innovation management concept aimed at destroying current products, services and business models to create new markets and replace existing ones. Radical innovation goes further than incremental innovation, in which the development and optimization of existing products and services is in the foreground. Radical innovation is a management concept with the goal of long-term growth over the next five to ten years.
Radical innovation creates novel products, services, and previously unknown business models that enable companies to set key trends.
Radical innovation vs. incremental innovation
In many cases, incremental innovation is no longer sufficient to compete in fast-changing markets. Especially in times of digital change companies must radically question existing structures, offers and business models. The have to develop solutions with the help of fast, flexible and growth-increasing innovation methods.
Companies that drive radical innovation often have different characteristics than those that drive incremental innovation.
Stages of radical innovation
Radical innovation must overcome steps and stages that are completely unknown to the management of incremental innovation. Managing these stages is by far one of the most demanding management tasks in innovation management. They are phases where innovation efforts seem to go nowhere. Innovation teams have to overcome uncertainty, dead ends and phases in which radical innovation is about to fail. Each of these phases can be accelerated, managed, but they cannot not skipped.
These four stages are not static. In contrast to a linear process, which always follows a fixed sequence, these four stages are iterative. Each stage stands for itself, but there is always an alignment with a previous stage. Sometimes radical innovation projects start again from the beginning because new opportunities or new obstacles have come up in the middle of the process. For example, the team that is currently testing prototypes in the speed development stage finds that there would be a much larger market if the product was changed. In a linear process this opportunity would be ignored. In an iterative process the team goes through stage one and stage two again – but at a much higher speed.
Competitive advantages through radical innovations
The profound changes of radical innovation are transforming entire markets, replacing familiar products and creating completely new product categories. If a company chooses the path of radical innovation, it becomes itself an innovation driver, trendsetter and market creator. The unique selling propositions and competitive advantages become considerably greater.
Radical innovation cannot be applied to every organization like a template. Therefore, it is important to find out how profound the changes should be and what kind of innovation the company is striving for. Then the right management tools can be selected and used.
Tools such as Innolytics® Innovation Software allow companies to drive incremental innovation and radical innovation in parallel and to set up the appropriate innovation processes for each type of innovation.
The link between innovation culture and radical innovation
An essential building block is the innovation culture that is lived in a company. Companies that implement radical innovation generally have a strong capacity for innovation. A creative, innovation-friendly climate, supported and exemplified by management, paves the way for the introduction of radical innovation. Employees must learn to change their previous patterns of thoughts and actions. New employees with a different professional background bring fresh impetus and stimulating perspectives. Obstacles to innovation should be identified and removed. There is often a gap between the innovation strategy and the innovation culture.
A sound basis for understanding the link between innovation culture and radical innovation can be found in our academic paper "Strengthening Innovation Capacity through Different Types of Innovation Cultures".
Radical innovation is initially an investment that does not pay off in the short term. In the long run, however, it gives the opportunity to shape the market itself and create the basis for success in the future. If management is prepared to think long-term, an investment in radical innovation is worthwhile.