What is an Integrated Management System?
A brief explanation and introduction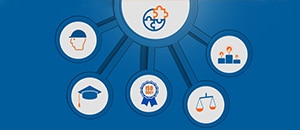 Definition of integrated management system
An integrated management system helps companies combine different management systems such as quality management according to ISO 9001:2015, information security management according to ISO 27001, occupational safety management according to ISO 45001, knowledge management and the continuous improvement process (CIP) under one "roof". Find out why this makes sense and what benefits it brings in this article.
Management systems enable companies to manage complex cross-functional management tasks. Through clear roles, rules,d, and processes, topics such as quality, sustainability, innovation, knowledge, and occupational safety are managed in a structured way.
Why establish an integrated management system?
Management systems help companies to reliably and efficiently manage complex strategic tasks such as sustainability management or innovation management. Since companies usually pursue multiple strategic objectives, several management systems are often in use. There are overlaps between all these management systems.
An example: A company operates an energy management system according to ISO 50001 and a quality management system in parallel. Both management systems provide for the principle of process optimization through continuous improvement. The aim is to make business processes as efficient as possible. This includes, for example, ensuring that machines are operated as energy-efficiently as possible. Measures in the quality management system and the energy management system therefore often overlap.
Different management systems are therefore combined in an integrated management system. The advantages are described in the next section. The International Organization for Standardization (ISO) supports this. It has developed a so-called "High Level Structure", i.e. a fundamentally similar structure for all management systems. This facilitates the development and implementation of integrated management systems.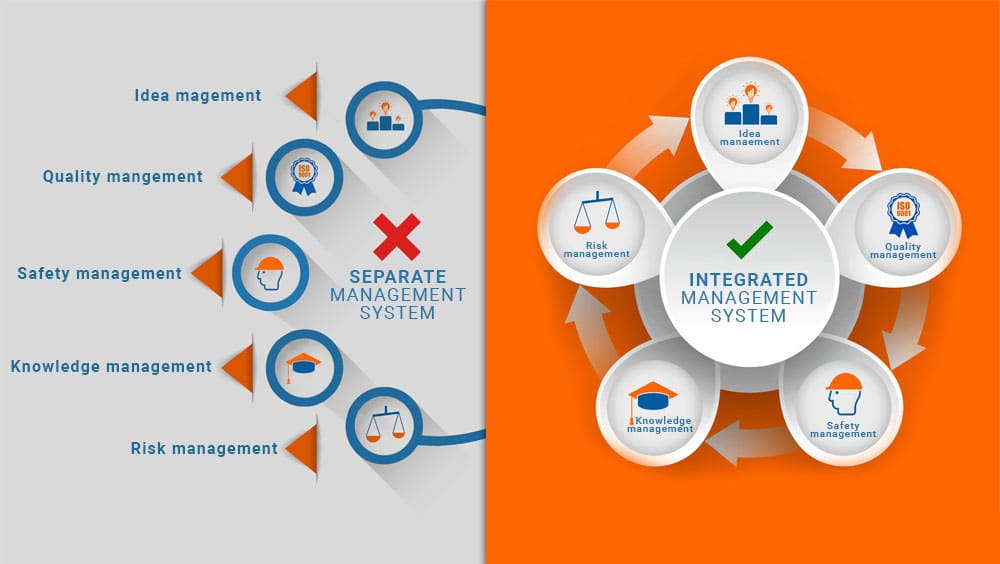 An integrated management system combines different management systems into one.
Advantages of an integrated management system
Integrated management systems help companies avoid unnecessary duplicate structures and keep the administration of management systems simple. In addition, greater transparency is created for employees.
If the management systems were operated separately from one another, this would possibly irritate employees at some point because they would no longer know exactly into which process, they should enter suggestions for improvement.
An integrated management system therefore helps companies easily manage tasks that are already complex and to avoid unnecessary complication.
Software for integrated management systems
Digitalization helps companies to establish an integrated management system with much less effort than before. Innolytics® software for management systems helps companies to combine different management systems in one software application.
In the past, companies needed different platforms such as





a knowledge management software or



All management systems have their own modules. In addition, the overlaps between management systems described in this article can be covered by modules such as continuous improvement (CIP). Extensive role rights and statistics functions show companies quickly and easily how far measures from the integrated management system are implemented.