What Is Business Model Innovation?
Key factor for the future competitiveness of a company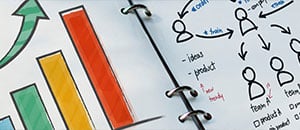 In comparison to product development, Business Model Innovation is primarily concerned with the monetarization of products and services, i.e. activities that generate new customer benefits, create innovative distribution channels and introduce new models of monetarization.
Especially in the era of digitalization and digital strategy, business model innovation plays an increasingly important role. Business model innovations that are based on data are also called digital business models. With the Innolytics® innovation software, companies can quickly and easily develop, evaluate and implement ideas for business model innovations.
The term Business Model Innovation refers to successfully implemented innovations in the business model of companies.
Business Model Innovation as a separate type of innovation
In many companies, business innovation is equated with technical development. With the help of innovation management and a clear innovation process, the different stages in the development of new products are structured and monitored through innovation measurement. Through a technology management, potential new technologies that might be interesting for development are evaluated.
Business Model Innovation is much more complex. It includes marketing (the formulation of an innovative value proposition), sales and the sales model as well as monetarization. Also the change of a monetarization (e.g. a rental model instead of the purchase of a product) can represent a business model innovation in certain markets.
Example of Business Model Innovation
In our daily lives, we face innovations every day that are based on Business Model Innovation. This is explained using Car Sharing as an example.
Providers such as FreeNow were created by traditional automobile manufacturers in order to achieve an alternative form of monetarization for vehicles. The conventional business model consisted of manufacturing and selling. With the help of car sharing, manufacturers try to generate income from changes in the business model. In essence, car sharing is another monetization option for cars. While the traditional business model served the customer need of ownership, the added value of car sharing is achieved by solving another customer problem: getting from point A to point B quickly. Using a car without owning it.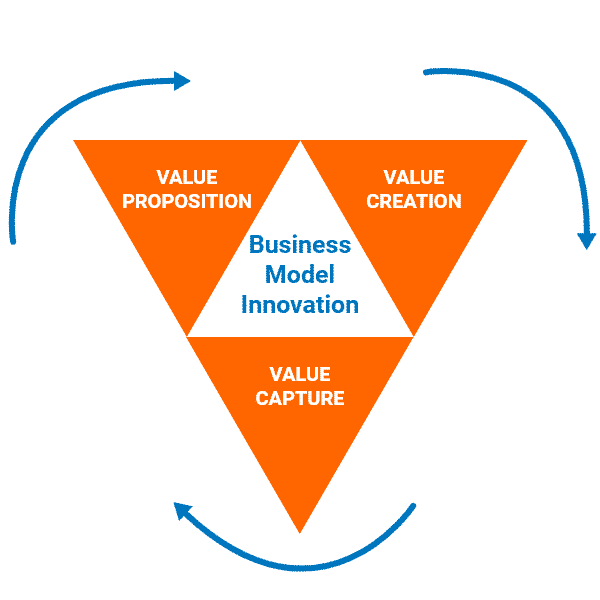 Software for Business Model Innovation
Innolytics® Innovation Management Software enables companies to develop ideas for innovative business models. The platform can be created via a registration form. In less than 10 minutes you can develop and evaluate ideas and create an innovation roadmap. The software contains modules for the development of Business Model Innovation.