Open Innovation Community
Getting the most out of an Open Innovation Community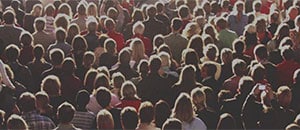 Companies are exploring new ways of developing ideas and using Open Innovation Communities for accelerating their idea management and innovation management. Such innovation tools use the potential of crowdsourcing for idea generation: Employees, customers, business partners, suppliers and external experts can be integrated into an Open Innovation Community at any time and from any place to help find ideas. But what makes a community successful? How can it be built? And how can companies utilize the potential of the crowd?
Together with ISPO Munich, the world's leading B2B sports fair, Innolytics® operates the largest open innovation community in the sports industry. In the free white paper "Integrating customers into the development process" you get to know the ISPO Open Innovation Community: Several tens of thousands of leisure and professional athletes are registered on the platform, who develop innovative products together with companies in the sports industry.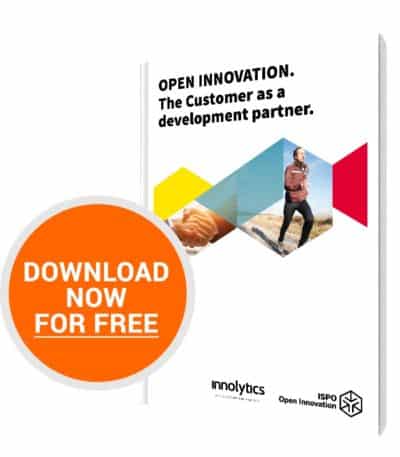 Open Innovation Community as key driver for innovation management
Innovation management in companies involves Open Innovation Communities along the entire innovation process. The use of Open innovation supports the development of an innovation culture within a company and therefore is a driver for a company's innovation capability. Open Innovation Communities can be used by different departments: For example, in strategic innovation management, for co-creation projects in marketing, for idea competitions to develop new product and business ideas, or in human resources as a tool for recruitment in the personnel area.



An open innovation community helps the innovation management to directly involve customers, experts and partners into the development process. Innovations are better aligned with hidden customer needs.




Marketing uses the potential of an open innovation community to have new products tested and evaluated by users at an early stage. The feedback influences the innovation marketing and helps the company to highlight the most important performance features for the users from the practical tests.




Through an Open Innovation Community, Human Resources gains access to a talent pool of potential employees who are committed to a company and contribute particularly innovative ideas.
Leveraging the Potential of an Open Innovation Community
The use of an Open Innovation Community provides a company with initial ideas and partially concrete concepts for idea management and innovation management. In recent years, we have conducted Open Innovation campaigns with more than 50 companies. To meet the expectations regarding the quality of the ideas developed, a few principles must be considered.
1. Assign clear and easy to understand tasks to an Open Innovation Community!
The task is clear and short, simply explained and easily remembered through example ideas. A clear objective ensures that no spongy ideas are developed on the Innovation Platform, but concrete and clear concepts. Projects on the ISPO Open Innovation Community Platform are described strikingly – ideally the task can be reduced to one sentence. Take a lot of time to formulate the central task comprehensibly and to the point!
2. Selecting the right participants for the Open Innovation Community
A higher number of participants on an Open Innovation Community will lead to more, but not automatically to better ideas. Therefore, the search for suitable participants plays a crucial role. In our projects campaigns are often preceded by a selection process. Users apply for a project and reveal information about themselves via an online questionnaire. The selection process helps to select participants for a project who, for example, have made certain valuable experiences with products or possess certain know-how.
3. Creative stimuli through purposeful inspirations
Various inspirations from areas far outside the industry help community members to think outside the box. The inspirations are researched and prepared in advance. If the participants need new stimuli or if the flow of ideas comes to a standstill, they can find suggestions. The Open Innovation platform from Innolytics AG supports the spread of inspirations within an Open Innovation Community through a blog function. Users who are at a trade fair, for example, can take photos and videos on their smartphones, upload them and describe them. Other users can use these as inspiration for further ideas.
4. Support by innovation experts in the Open Innovation Community
Supporting the participants enhances the quality of ideas. Online coaches, who are active in the Open Innovation Community, help members to generate their ideas and develop them into concepts. They train them in creativity techniques and motivate them if the idea development does not go ahead. The Open Innovation Software of Innolytics AG has numerous facilitator functionalities to support participants in the process of idea generation.
5. Visualization of ideas in the Open Innovation Software
Pictures say more than words. Submitted ideas are visualized quickly by the creative minds themselves or by professional graphic designers. This supports, on the one hand, the presentation and understanding of the ideas. On the other hand, the participants of an idea competition feel taken seriously.
There are various options for visualization:
A drawer implements the participants' ideas in the form of sketches. The sketches are uploaded and discussed with users.
Participants visualize the ideas themselves, for example via PowerPoint or PDF files, which are uploaded with the ideas.
A graphic designer implements ideas visually, for example in the form of mini advertising posters.
An interface to visualization tools is created or a simple modelling program is integrated.
Open Innovation campaigns of Innolytics AG are often accompanied by a well-rehearsed team of graphic designers and illustrators.
6. A tool that is fun to use
Open Innovation Community Software is not a conventional business tool. It must not be boring! Ideation platforms provide excellent ideas if the participants enjoy using them. An attractive user interface, easy-to-understand functions and easy handling are at the core of the development of an Open Innovation Community.
If you consider the six factors and understand that customers, suppliers and external innovation experts don't do the work for innovation management, but help to make it better, successful idea management processes and campaigns will be carried out.
Advantages of an Open Innovation Community
The advantage of an Open Innovation Community is that new perspectives can be incorporated into the innovation process of a company and the diversity of ideas can be increased. Idea generation on the Internet can be used for different purposes:



Get to know customer needs and requirements more closely






Confront one's own point of view with external perspectives




Concept validation and further development of existing ideas (with customers)




Making contact with external innovative and creative minds and providing fresh stimuli for the company
An Open Innovation Community supports innovation processes
If companies consider the factors that determine the success of online idea generation when setting up an Open Innovation Community, they will have an effective tool to boost their idea management an innovation management. The use of an Open Innovation Community accelerates processes and provides new and ideas that can be developed into innovation successes.