Creating a culture of innovation
In this article, you will get insights on creating a culture of innovation in your company. What are the most important building blocks of an innovation culture and a highly effective innovation management? What can you do in your company to stimulate a climate that encourages idea generation in order to successfully implement an innovation strategy? And how does this affect your company's innovation ability?
How do you make innovation happen?
How do you invent Mickey Mouse? Walt Disney's answer on how to make innovation happen would be: "With imagination, creativity and the courage to believe in the exceptional". None of the large distribution companies wanted the animated comic figure at the beginning. Just one cinema in New York agreed to include the first Mickey Mouse film in its program – it was a huge success.
How do you make innovation happen to invent a light bulb? Thomas Edison would answer: "By failing until the result is finally there". It took him thousands of experiments for the light bulb to work. When someone came up to him after the thousandth attempt and said: "Thomas Edison, you have failed" he replied: "I have not failed, we now know a thousand ways how not to build a light bulb".
How do you make innovation happen in science? Albert Einstein would answer: "By continuously questioning the existing". When Albert Einstein worked on the theory of relativity, there was officially a completely different doctrine on the relationship between space and time.
How do you make innovation happen? In a typical company, the answer would be: "By implementing an innovation process in which the results of trend and market research merge, are developed into ideas, and in which clearly defined decision-making procedures distinguish good from bad ideas. For this purpose, we rely on a proven set of tools and techniques: Trend analyses, market analyses, customer satisfaction analyses, feasibility studies, concept tests, risk analyses, market entry studies, market potential analyses and so on."
In recent years, analytical tools have displaced what has distinguished Disney, Edison and Einstein: The conviction to pursue a goal. Instead, the next analysis is prepared, a new survey is started, and the subsequent process step is defined. But that's changing now. To make innovation happen companies focus on creating a culture of innovation.
"Even companies that have all the right processes, procedures and structures are often unable to be creative," writes Bettina von Stamm in her book Managing Innovation, Design & Creativity. Why? Because these processes, procedures and structures were not designed to promote business innovation.
Companies with an innovation culture
Creative processes pursue a different logic than production processes. And it is difficult to rationalize and calculate them using conventional methods. Instead, highly innovative companies have created a culture with which creativity is deeply established.
Not without reason it is stated about Google that the "extraordinary organizational culture" is the "soul of the company". The creative attitude is also at the root of Disney's creative and innovative business strategy. The company has its own institute, one of the aims of which is to promote creativity and inspiration. And even the banking group HSBC regards the group culture – the individual countries and regions act practically independently of each other – as a competitive advantage. These companies have anchored innovation deeply in their culture.
Innolytics® Innovation Software supports companies to establish a culture of innovation.
What to consider when creating an innovation culture
1. Create an uncompromising vision that inspires employees and customers
Could you imagine the late founder of Apple Steve Jobs entering a stage and saying the following sentence? "Due to the generally difficult market environment, we have decided to postpone our innovation efforts for at least one year. We will massively reduce development costs, stop developing the iPhone for the time being, and keep our operating system at the current level."
How likely do you think it is that the two Google founders will shut down innovation for cost reasons? That Nintendo will stop developing new game consoles? Or that 3M stops bringing new products to market? The answer is obvious: unimaginable. The world's most innovative companies don't just write the word "innovation" into their corporate strategy. They have anchored it so deeply into their corporate strategy that any reversal would amount to a shock.
To create a culture of innovation highly innovative companies embed innovation as a top priority objective at the highest management levels. The course of innovation they have chosen is irreversible. How do you identify uncompromising innovation strategies? The companies pursue far-reaching goals, which may even go beyond the company's goals. They want to change their industry and the lives of their customers. All divisions of the company are aligned to their innovation goals. The highest levels of management are committed to a culture of innovation. Innovation activities are pursued independently of the economic situation and current framework conditions.
2. Establish a value set that supports your innovation culture
"Believe that you can change the world."

"Contribute every day."

"Radical ideas aren't bad ideas."
These are the corporate principles of Hewlett Packard. The " Rules of the Garage ", defined by the two company founders Bill Hewlett and Dave Packard, are intended to remind every employee every day how the company was founded: in a small garage on Addison Avenue in Palo Alto, California. These " Rules of the garage " are strong principles that still characterize the innovation culture of the company today: "Work fast, do not lock your tools, work whenever you want". "No politics, no bureaucracy." "Invent different ways to work." "Believe that together we can achieve anything." "Invent."
Google built up a successful innovation culture promoting a philosophy that the company called the "nine assumptions of successful innovation":
Share everything you can.
You're brilliant. We'll hire you.
A license to pursue dreams.
Innovation. Not continuous improvement.
No politics. Use data.
Creativity loves limitations.
Think about usage and users, not money.
Don't kill projects, make something new out of it.
Principles and philosophies such as these underpin the strategies of top management when creating a culture of innovation.
3. Create organizational structures that support an innovation culture
It seems that everything in an enterprise can be squeezed into pre-defined processes. From day one, new employees are faced with standardized processes: The application and recruitment process is followed by the induction process, there are evaluation and promotion processes, the production process regulates exactly who has to do what and how in production, an evaluation process ensures that the quality is always consistently high and so on.
Managers have learned to develop, optimize and control processes, set rules and measure process efficiency. This makes sense in almost all areas of a company. Except when creating a culture of innovation. None of the highly innovative companies has abolished processes. But they have largely supplemented it. Through work structures that encourage and allow creative thinking. Creativity does not have to subordinate itself to processes. The processes are subordinated to creativity. When it comes to avoiding bureaucracy and hierarchies, innovative companies are driven by what Apple CEO Steve Jobs described in a study: "The fear of dinosaurs building vast empires and acting according to antiquated methods.
4. Establish teams that want to achieve innovation successes
Finding people and connecting them in such a way that they achieve more together than each of them alone – an essential task when creating a culture of innovation. Small cross-divisional teams with a multitude of different perspectives, with a high degree of autonomy and clear objectives. With employees who are so enthusiastic about a topic that they don't just switch their heads off after work. This management task can be found in a large number of highly innovative companies in which working with creative dream teams is an integral part of the corporate philosophy. The idea of delegating an innovation project to the "specialist department" and having innovation projects supervised by them is alien to them. Instead, they rely on small teams that think fast, communicate fast and act fast.
"If you can't get enough of a team with two pizzas, it's too big," says Amazon CEO Jeff Bezos. "This limits groups to between five and seven people, depending on their appetite." Bezos has a simple reason for his Two Pizza Rule: "As the team grows, employees spend more time coordinating. This is often misunderstood. But if you want to have a good working atmosphere where people really create something, you don't want them to spend a lot of time coordinating." At Nike, innovation sessions have a simple name: "Sandbox Meetings". These are meetings in which management develops new ideas and concepts, which are then passed on directly to a product development team. This team consists of three people: a designer, an engineer and a marketing expert. This team develops the main features of the project. As soon as the first concepts are ready, industrial designers, a technical designer and graphic specialists are called in. These teams serve as a catalyst when enterprises are creating a culture of innovation.
5. Creating a culture of innovation requires risk-taking and experimentation
Over the past decades, hundreds of management tools have been developed with the primary goal of minimizing risks along the value chain. These management tools are extremely useful in many areas of a company, for example when it comes to considering legal and financial risks in advance of a decision. But they have not been developed for creating a culture of innovation. In innovation, it makes sense to consider not only the opportunities of an idea but also its risks. However, mistakes cannot always be avoided despite exact calculation of risks. On the contrary, they are part of a development process.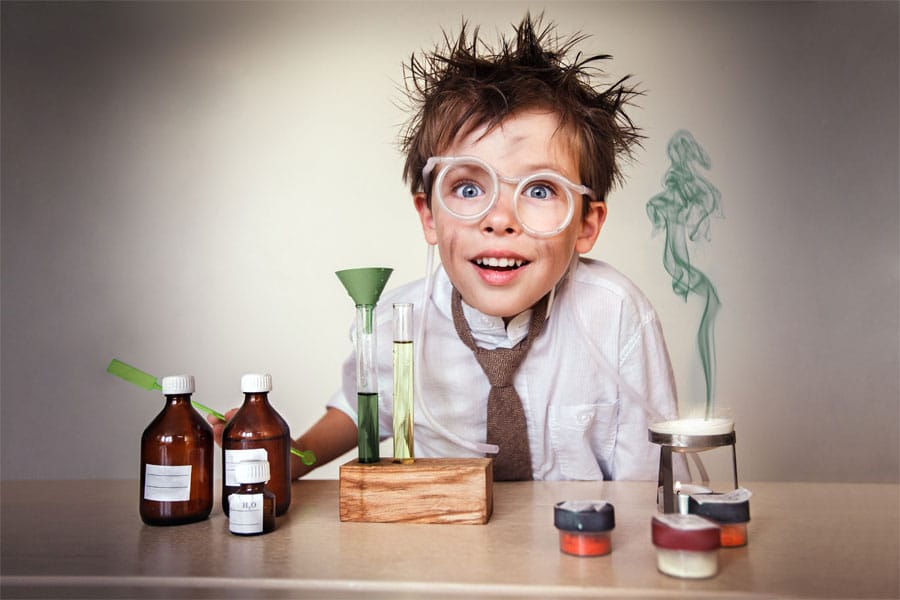 © Fotolia
Conducting experiments is key to an innovation culture
Highly innovative companies have recognized this for the most part. Market analyses, customer surveys, concept tests and other instruments have not been abolished, but companies have drastically reduced their dependence on these tools. Because this often leads to a decision vacuum: because market research opposes it, no one dares to make a clear decision. The consequence: The next analysis is requested or a decision is postponed.
In practice, it is often the case that innovative products that come to market change customer needs or generate those that did not previously exist. Or that customers in reality use products quite differently than it appeared in theory. Instead of creating a culture of risk avoidance, these companies have built up a culture of error and experimentation which, within defined framework conditions, allows what is difficult in many companies: trying things out and accepting the risk of deliberately failing.
The culture of risk and experimentation is not an aim in itself. Quite the opposite. One hundred percent goal orientation, discipline and solid detailed planning go hand in hand with risk-taking. Creating a culture of experimentation and innovation does not mean ignoring the conventional methods of risk analysis. It doesn't mean throwing money out the window either. But to allow failure within clearly defined limits and with regard to clearly defined goals. Is this also possible in a company that is viewed critically by the stock market and bank analysts? Amazon CEO Jeff Bezos has an answer: "If the employees who run Amazon.com don't make any significant mistakes, we wouldn't be doing a good job for our shareholders. Because we wouldn't test how far we could go."
6. How diversity promotes creating a culture of innovation
It does not matter how much money is invested in an innovation centre, in the well-being of employees or in working conditions. In the end, it is important that employees have the right idea at the right time. If this is not the case, the most expensive and costly innovation centre is useless.
Because every innovation and development centre develops a standard procedure over time. It leads to the fact that certain approaches are excluded from the outset because they have not worked in various test series before. Certain solutions remain closed to developers because, while they may be the best engineers in the industry, they lack the puzzle pieces of knowledge necessary to work on an idea.
Research has known the reason for this for almost 3 decades now: A misconception of team composition and personnel policy. Too many companies rely on the criterion of industry experience when looking for new employees.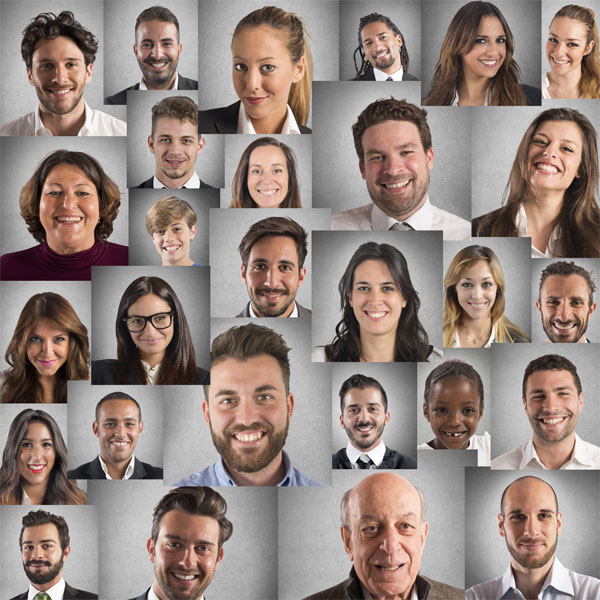 © Fotolia
Diversity is key to creating a culture of innovation
The seeming strength, however, quickly becomes a weakness. Because what is often valued and respected as industry experience is helpful in the development of new ideas only to a certain extent. Because every industry has its own truths and ideas about what works and what doesn't work. If nine out of ten employees were selected on the basis of their industry experience, it can happen that a department remains stuck in old ideas and approaches. The profiles of the employees of highly innovative companies therefore often deviate greatly from the standard profiles.
"It is not a particular product model or manager, commercial, celebrity or innovation that is the key to Nike," says company founder Phil Knight. "It's the people of Nike and their unique and creative way of working together." Nike has consistently implemented what is often talked about in politics and business – combining innovation and diversity. For Nike, diversity is a competitive advantage and a key component of its growth strategy.
From the very first minute, Microsoft founder Bill Gates has been committed to hiring extremely intelligent people. The company "prefers intelligence to experience". Microsoft does not hire people with experience and expects them to be motivated. But intelligent people who are "driven" and who Microsoft gives the chance to develop beyond their current horizon.
And the culture of the Virgin Group is strongly influenced by the personality of its founder Richard Branson. Slightly eccentric, with a good sense of humour and a certain form of disrespect for formal hierarchy and authority. At the same time, the culture of innovation is characterized by hard work and a willingness to take personal responsibility. Virgin is looking for employees who fit into this culture: they should not only like their work, but love it enthusiastically.
Deciding what types of employees the company is looking for is important in creating a culture of innovation. A homogeneous workforce with a high level of experience in the industry ensures greater effectiveness in the short term: less training time, less time for discussions. In the long run, however, a recruitment policy that seeks more heterogeneity leads to more creativity.
Creating a culture of innovation requires top management determination
A culture of innovation transforms a company in the long term. The innovation capability is strengthened, the implementation of the innovation process is accelerated. Idea Management Software and Innovation Management Software help companies it establish an innovation culture by connecting employees and giving them the opportunity to develop their ideas. By providing state-of-the-art innovation software Innolytics® supports companies in creating a culture of innovation.