ISO 56002 – Innovation Management
Introduction and Advantages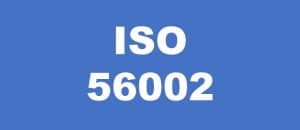 What does the standard contain?
What are the advantages of implementing an innovation management system that follows this standard?
In this article you will find a guide to the new standard.
ISO 56002 is not mandatory, but is based on principles of innovation management. These support companies in their efforts,
to develop their innovation vision,
to transform the vision into an innovation strategy with guidelines and objectives, and
to establish the support and processes to achieve the goals.
ISO 56002 is comparable to other management systems such as ISO 9001:2015 (quality management): Through clear objectives, established and documented processes, continuous improvement, knowledge management, process optimization and performance measurement, objectives can be achieved more sustainably than if implementation is only on the shoulders of single individuals.
ISO 56002 is an international standard for innovation management, which helps companies to conduct their innovation projects more efficiently and effectively.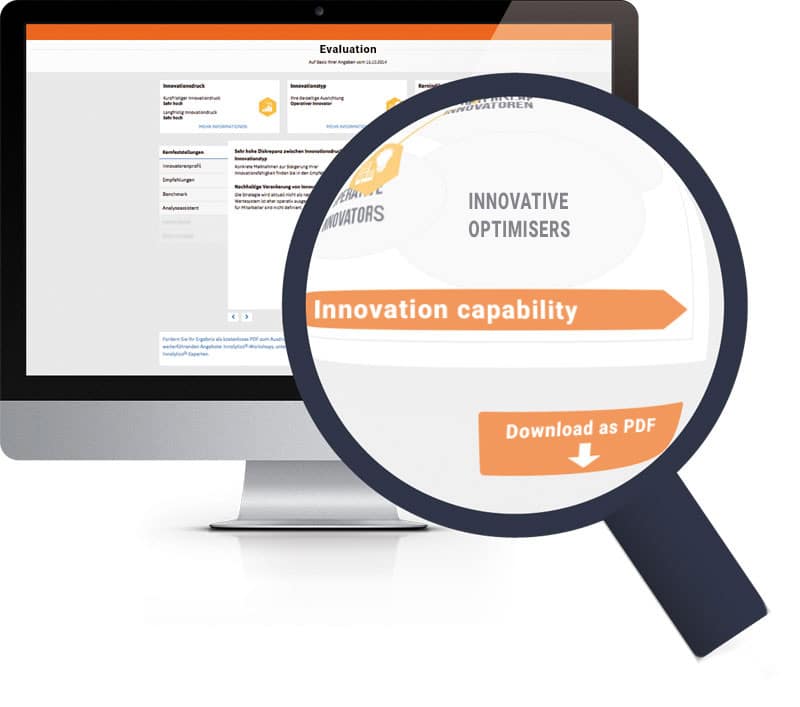 Why make a separate standard for innovation management?
Innovation is associated with higher risks than traditional corporate management. Innovation management is only successful if employees
regularly question the existing situation,
generate innovative ideas and
implement them in a targeted manner.
This requires several skills that make innovation management special. In the introduction, ISO 56002 states:
The innovation capability of a company includes the ability
to understand and react to changing conditions in their own market
to pursue new opportunities and chances,
to use the knowledge and creativity of people within the organization and
to develop new ideas, concepts and strategies with external partners in the form of collaboration.
These special skills, which a company needs for successful idea management and innovation management, made the creation of a new standard necessary. ISO 56002 is partly based on the quality management according to ISO 9002:2015. For example, both documents mention the PDCA Cycle. However, the special requirements of innovation management are not covered by existing quality management standards.
Advantages of an innovation management system according to ISO 56002
An innovation management system according to ISO 56002 offers companies medium to long-term advantages regarding their future competitiveness. This is also a major difference to ISO 9002:2015, the advantages of which already have an effect in the very short term in some cases, and which is recognized in international competition as a certificate for quality management.
By establishing an innovation management system according to ISO 56002, companies can demonstrate to the market that they have implemented a strategy for long-term growth through innovation.
They signal to customers that they can rely on the long-term innovation capacity of a supplier.
They indicate to shareholders and investors that the system within their company is designed to achieve long-term competitive advantages over competitors and to keep these advantages through innovation.
In the introduction to the standard, ISO names several advantages, which are listed below.
Advantage 1: Growing ability to manage uncertainty
Markets are changing faster than a few years ago. Furthermore, there is growing uncertainty about future market developments, the impact of new technologies and the customers' needs. The implementation of an innovation management system according to ISO 56002 helps companies to better manage this growing uncertainty.
Advantage 2: Higher growth, revenues, profitability and competitiveness
Numerous scientific studies have clearly shown that companies with a clear innovation strategy, effective innovation management and a high level of innovative ability have advantages over their competitors. They grow faster than average and achieve higher profits than others. By constantly developing their products, services and processes, they are more competitive than others.
Advantage 3: Reduced costs and waste, increased productivity and resource efficiency
Advantage 4: Improved sustainability and resilience
Companies with effective innovation management can implement innovations more sustainably than others that do not have defined innovation strategies, but instead are driven primarily by the commitment of individuals.
The basic idea of ISO 56002 is to establish a system that enables the sustainable development of innovations. This entails an increased resilience of the company: The ability to start over after failures and to overcome them.
Advantage 5: Increased satisfaction of users, customers, citizens and others
Companies that continuously adapt their offerings to existing or future needs of external parties (customers, citizens, shareholders, etc.) achieve a higher level of customer orientation in these respective target groups than those that push their developments past their needs. Accordingly, the innovation management system according to ISO 56002 provides for cooperation with customers and external parties. The term customer-driven innovation is also used in innovation management.
Advantage 6: Sustainable renewal of the product portfolio
In times of rapidly changing markets, companies must constantly rethink and revise their offerings to the market. This can be done on a random basis – through the ideas of individuals – or through a sustainable system.
The introduction of an innovation management system according to ISO 56002 ensures a sustainable renewal of the portfolio of offers and thereby secures competitiveness in the market.
Advantage 7: Committed and proactive workforce
When implementing an innovation management system according to ISO 56002, the development of the innovation culture is particularly important. Employees who recognize opportunities, develop and implement ideas are a resource for a company that should not be underestimated. The authors of the ISO standard recommend the development of an innovation culture through very concrete measures.
Advantage 8: Greater attractiveness for outsiders, collaboration partners and investors
On the market, the implementation of the ISO 56002 standard shows that the company has established a professional innovation management system that is designed to keep the organization innovative in the long term.
Picture yourself looking for a company with whom you want to develop innovative projects together.
Or that you are an investor and are considering which companies with long-term growth potential you should invest in.
In both cases you would probably be interested in the company that follows these guidelines.
And exactly that is one of the advantages of implementing an innovation management system according to ISO 56002. Companies become more attractive for external partners, development partners and investors.
Advantage 9: Increased reputation and higher valuation of the company
Customers and investors are increasingly paying attention to the innovative ability of companies. Companies with a high level of innovation capacity have a better reputation in the market. At the same time, they achieve higher valuations among investors who are primarily interested in the future development of companies.
Advantage 10: Easier compliance with regulations and other relevant requirements
ISO 56002 is a management system from the "ISO family". The limitation and management of risks plays an important role in areas like quality management as per ISO 9001:2015 or information management as per ISO 27001.
This is also true for ISO 56002. Potential risks should be evaluated at an early stage. This also includes legal risks. The company increases the security of implementation despite increasing willingness to take risks. For many companies this initially seems contradictory. But it is important to balance risk willingness and risk awareness.
Innolytics® innovation management software enables ISO 56002 compliance
With the implementation of the Innolytics® innovation management software and idea management software companies can implement large parts of the specifications according to ISO 56002. They fulfill these specifications by introducing a clearly structured innovation management system that promotes
Organization of innovation activities in clear processes,
Integration of customers and external parties and
the strengthening of the innovation culture in the company.
The Innolytics innovation management software is permanently free for up to 15 users. You can set it up directly via our website.