Innolytics® launches free innovation and collaboration software for enterprises and organizations
Markets are changing faster. For companies of all sizes – from small enterprises to large corporations – business innovation is one of the most important competitive factors.
Until today there has been a major problem: professional collaboration and innovation software is expensive. A major challenge, especially for small and medium-sized companies!
With the free software for innovation and collaboration, Innolytics® enables every company to develop and collaboratively implement innovations:
Enter ideas,
discuss opportunities,
evaluate the market potential and
successfully implement innovation projects through collaboration.
Get a first impression on how to engage in ideas and enter solutions.
An analysis tool and statistical functions for measuring innovation are already included in the free version of the innovation software and collaboration software.
Using a scoring system, users can become innovation champions through their activities on the platform – from innovation trainee to innovation champion. An extensive online academy shows users how they can enter ideas, develop, and implement them.
Our vision: Enabling innovation and collaboration for every company
"There is a vision underlying our software. We want to make professional innovation software and collaboration software available to companies of all sizes,"
says Innolytics® managing director Dr. Jens-Uwe Meyer. Especially due to trends such as digitalization the discussion about innovation management and collaboration has become essential for small and medium-sized companies.
"The understanding of innovation is changing. Ten years ago, larger companies mainly just had a system for continuous improvement, idea management, and an innovation process. But especially with the digital transformation, innovation is increasingly becoming a responsibility of all departments: From management to production, human resources, marketing, and sales."
Up to now, there is no readily available innovation software and collaboration software to master these challenges in a fast and efficient way.
The Innolytics® versions: Free, Premium and Enterprise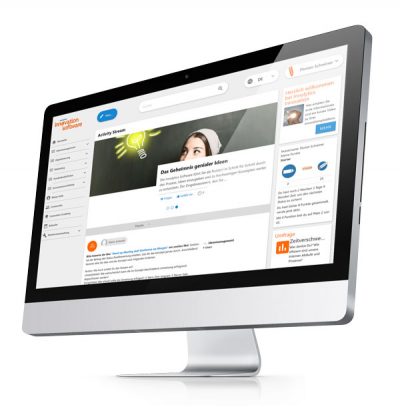 The Innolytics® software for innovation and collaboration is currently being used by companies such as ARAG SE, the BDEW (German Association of Energy and Water Suppliers), regional banks such as the Ostsächsische Sparkasse Dresden and the Volksbank Heinsberg as well as the international medium-sized chemical manufacturer DOMO Chemicals. In comparison to the free version, the professional software is unlimited in its number of users. It is also fully configurable. Different innovation and collaboration workflows can be created and configured. The enterprise version of the software is currently available in seven languages: English, German, French, Spanish, Italian, Polish and Chinese.
"We want to enable teams, departments, and companies to start innovating and collaborating instantly. The economy is changing faster and faster. Accordingly, professional software for innovation and collaboration must be available immediately."